We've all been there – planning a last minute escape to Pokhara mid-week over an impromptu lunch with friends. Whether you drive, fly, take public transport or cycle (this last one is NOT a recommended mode of transport), the valley of lakes beckons, promising adventure to adventure seekers and relaxation to the burnt out.
As you roam the pulsing streets you'll inevitably find yourself led to Phewa Taal. Perched upon Anadu Hill just across the lake you might catch a glimpse of a stupendous pagoda. This gleaming white icon known locally as Shanti Stupa attracts thousands of visitors each year. Following are a few quick facts about it:
Shanti Stupa is one of 80 peace pagodas around the world. Following the atomic bombing of Hiroshima and Nagasaki, Nichidatsu Fuji, a Japanese monk dedicated his life to building pagodas worldwide to spread a message of peace.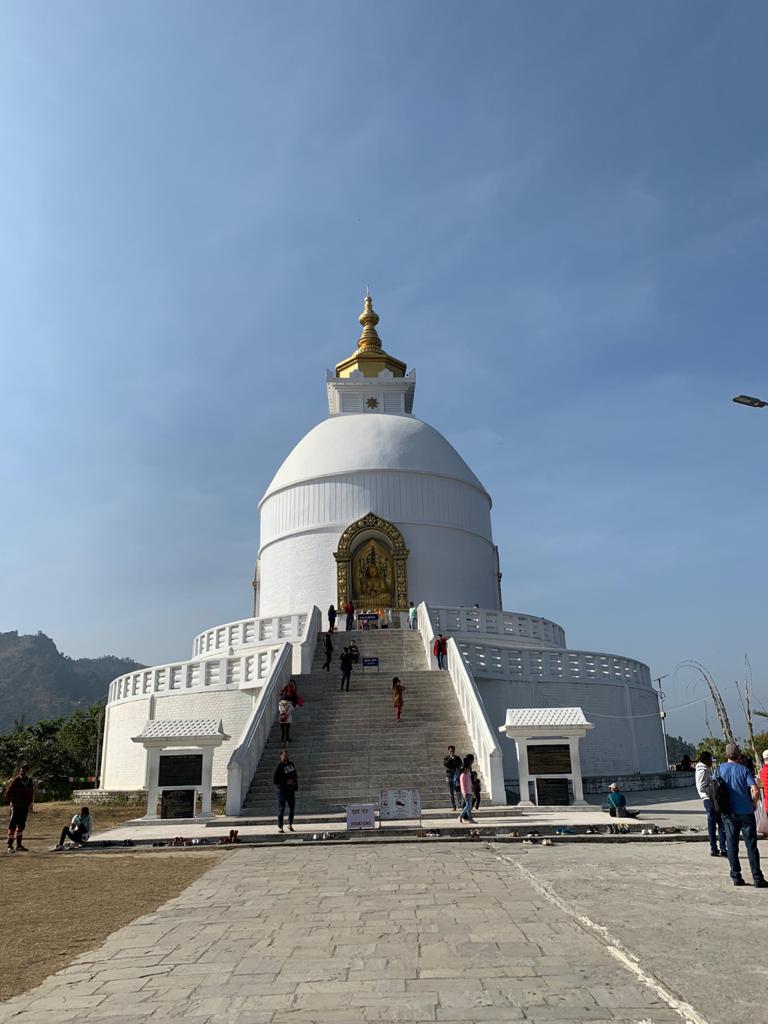 The foundation stone of Shanti Stupa was laid by Nichidatsu Fuji himself alongside Sacred Relics of Lord Shakyamuni Buddha in 1973.
Along the curved walls of the second tier of the stupa are a series of four statues of Buddha. The statues  represent Buddha's life at four stages 1. His birth 2.  His journey to enlightenment 3. The time he spent sharing his knowledge 4. His death. The statues were gifted to Nepal by different countries: Japan, Sri Lanka and Thailand. The final statue was made in Lumbini, Nepal.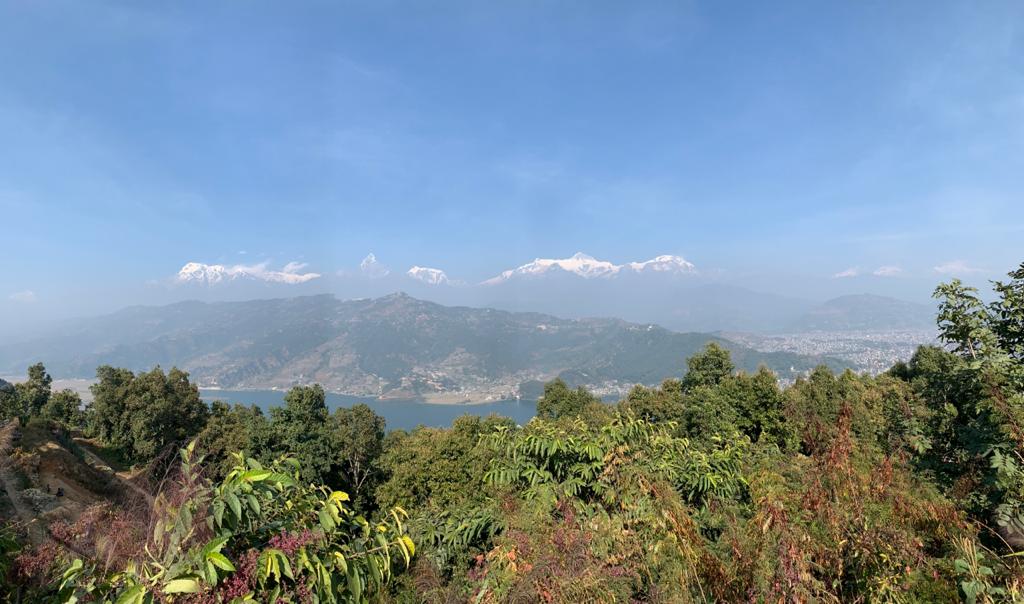 Finally, the one you didn't need to be told, the Pagoda is elevated at 1100m and boasts immense views of the Annapurna Range on a clear day (pictured above).
http://educatesansar.com/shanti-stupa-pokhara/
https://www.lonelyplanet.com/nepal/the-terai-and-mahabharat-range/lumbini/attractions/world-peace-pagoda/a/poi-sig/481218/357154